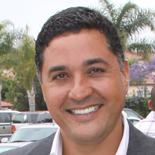 Emilio Figueroa
Chief Executive Officer and Director
Emilio Figueroa has been in the Commercial Property & Casualty insurance business for twenty-four years. His commercial insurance ventures have focused on niche program business ranging from construction, light manufacturing, medical, and independent film productions. His experience in company formation, policy creation, actuarial analysis, contract negotiations, and the unprecedented growth of multiple corporate interests has shown consistent performance in niche program business.
Julie Fisk-Melia
Board Member
Born and raised in east San Diego County, board member Julie Fisk Melia has always had a passion for horses and riding. Team roping, horse camp, traditional English riding, rodeo and 4H all played an important role in her formative years.
Julie also has a passion for working with children and adults with disabilities. Her late nephew Kyle suffered from autism and cerebral palsy, and she found joy in providing him with therapeutic activities like horseback riding.
In 2003, Julie and her family founded the Wounded Warrior Project, America's largest nonprofit serving wounded service members from the wars in Iraq and Afghanistan.  She created the Family Caregivers Program at Wounded Warrior, which is now the national flagship program in support of caregivers of wounded veterans. Well known on Capitol Hill, Julie has often lobbied Congress on behalf of veterans and their families. Julie lives in Julian, California.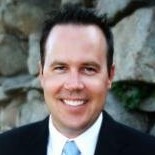 Thad Clendenen 
Board Member
Thad grew up in Central California's ag belt living on a ranch and cowboying on working ranches most of his childhood.  Thad and his family are avid team ropers and this led to a lifelong love of horses for him.  Having enjoyed what horses could do for him and enhancement to his quality of life,  Thad jumped at the chance to serve on the board for Cornerstone.  Thad also served in the United States Marine Corps so he feels a close kinship to the veterans who benefit from the horses and Cornerstone's outstanding "Operation Saddle Up" program.  Thad has served on numerous boards over the years and brings his expertise and skill sets in to enhance opportunities at Cornerstone.  Thad is extremely proud and honored to be part of Cornerstone Therapeutic Riding Center.